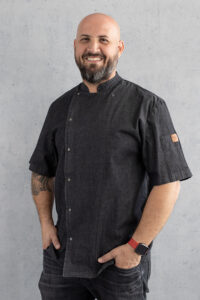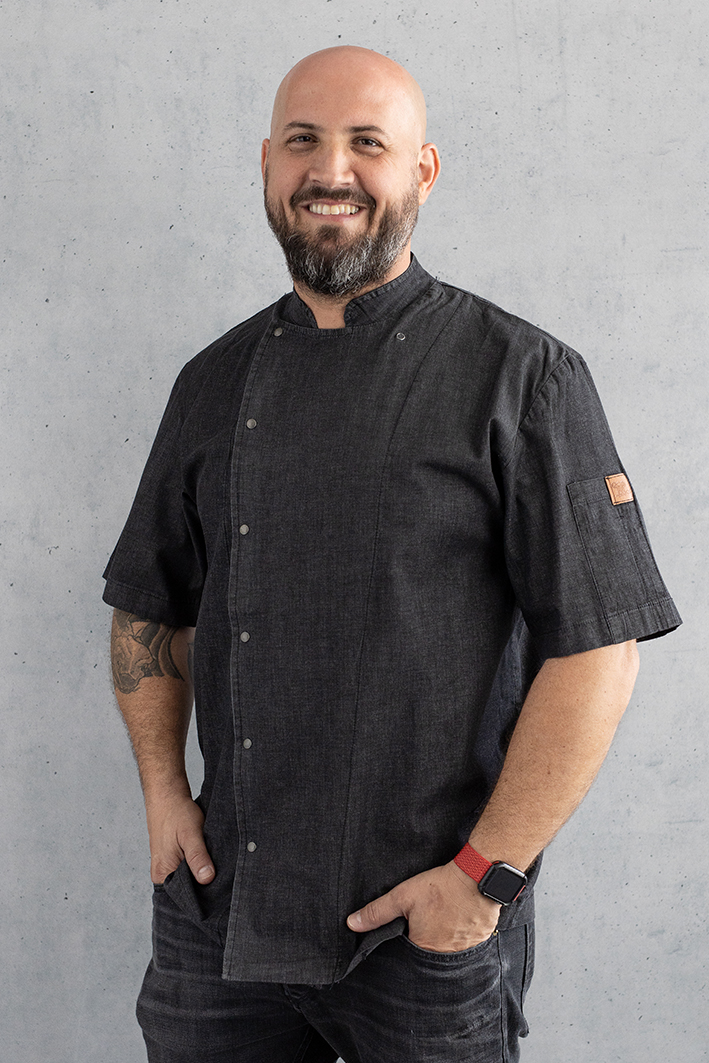 For the first time, Chefos created a convenient internet purchasing platform, for the unique comfortable & stylish kitchen apparel, in Israel.
Behind the Chefos brand are chef Assaf Zilbershtein with kitchen experience for over 20 years, & Shalev Ofir, owner of Galilee Shirts with experience in manufacturing & marketing work clothes for over a decade. A collaboration that comes to combine the two worlds, manufacturing premium products & basic products that fit every pocket.
It all started out of a desire to get out of the standard boring kitchen & aprons. Our amazing brand customers helped forma an amazing community where everyone with a love for the kitchen finds the color and comfort they've been looking for.
The kitchen is taking up more & more space in our lives, and the field of restaurants is at a constant growth. People of the generation are bringing more & more food to your plates. With open kitchens & personalized & accessible service expect cooks to dress accordingly – we provide the options with an emphasis on style, quality & comfort.
Home kitchens also have unflattering aprons with old fashioned, cliché prints & thin fabrics that provide little to no protection while cooking. The kitchen has become the center of the house & the hospitality experience begins as early as the cook and prepping phase. Everyone deserves to look like a chef, even from your own home!
Chefos has special fabrics, carefully hand selected with consideration for not only style, but also comfort. Whether you're working long hours, or in intense environments, we want you to be comfortable and agile while you work.
In the manufacturing process, we place a strict emphasis on uncompromisable comfort and durability – from the strongest seam, through special washing processes, to choosing the smallest and highest quality clasp, to ensure no rusting or breaking.
Chefos has boutique collections of kitchen shirts and aprons, and are always limited edition. The reason a collection that runs out won't return, is because we're constantly looking at new and improved fabrics and styles that will excite the audience in your kitchen, at home or restaurant. Our unique line of accessories is constantly renewed and updated, and more recently the kids aprons have been added to provide comfort and quality, from a young age, to be given greatness in the kitchen.
Let us always be excited every day by the experience being in the kitchen gives us.
Chefos style. Quality. Kitchen comfort.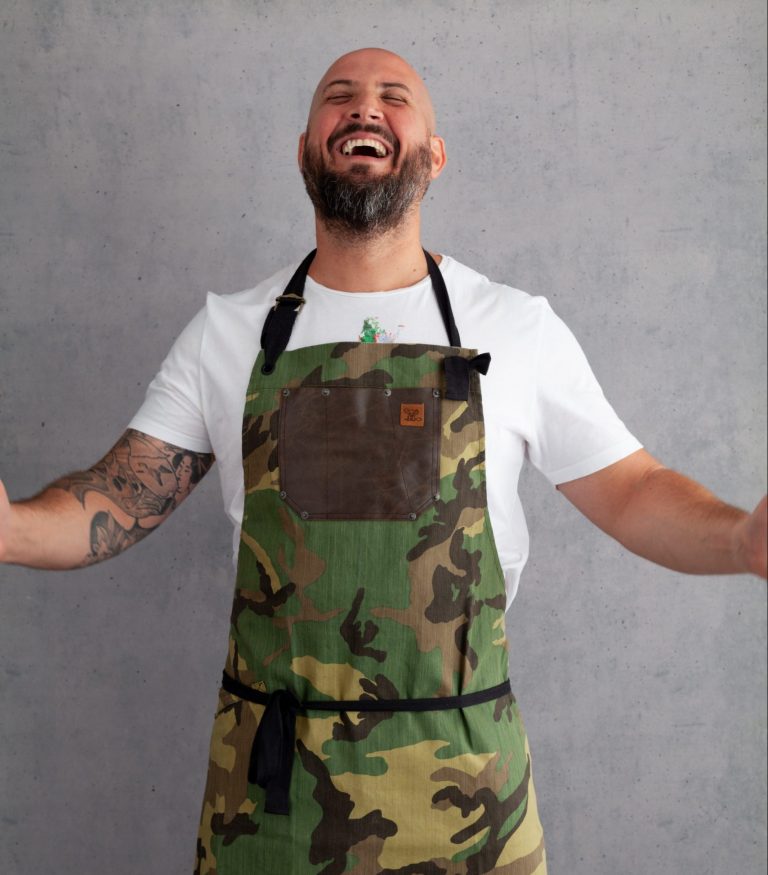 We are here for you, contact us and we will get back to you soon